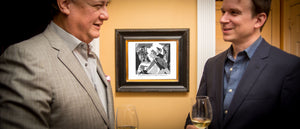 Panel Of Authenticators
All of the art in our galleries is genuine.
All of the art featured in our galleries is authentic. Most of the art is provided to Curated Cartoons by the artists themselves or by the artists' families or their estates.  In the instances where Curated Cartoons has acquired a piece through other sources, we vet it with a panel of experts to ensure its authenticity.  Meet the experts below.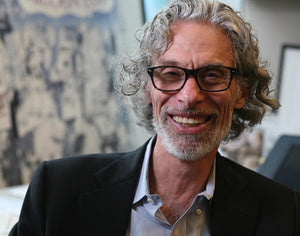 Bob Mankoff
Bob Mankoff was Cartoon Editor of The New Yorker for 20 years (from 1997 - 2017), where more than 950 of his cartoons have been published, including the best-selling New Yorker cartoon of all time (the harried businessman at his desk with a phone to his ear, reviewing his calendar and saying: "No, Thursday's out. How about never—is never good for you?"). Mankoff has also edited dozens of cartoon books and published four of his own, including the memoir How About Never–Is Never Good For You?: My Life in Cartoons (Henry Holt & Co., 2015), a New York Times bestseller. Mankoff is also founder of The Cartoon Bank, a business devoted to licensing cartoons for use in newsletters, textbooks, magazines and other media. 
With comedy writer and developer Jamie Brew,
Mankoff runs Botnik Studios, a network of writers, artists, and programmers who create software that
augments human creativity with big data analytics. Mankoff has taught classes at Swarthmore, Fordham, and led workshops on the creative process.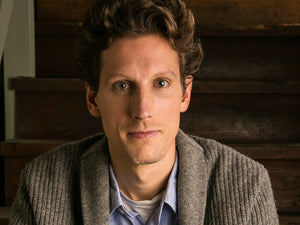 Tom Toro
Tom Toro is a New Yorker cartoonist and author / illustrator. His cartoons have been popular features of The New Yorker for over a decade. His drawings have also appeared in the New York Times, the Paris Review, Wired, Playboy, and elsewhere. His books include How to Potty Train Your Porcupine (Little, Brown), A User's Guide to Democracy (Celadon), Tiny Hands (Dock Street Press), and I'm Terrified of Bath Time and Back to School, Backpack! in collaboration with Simon Rich (Little, Brown). Tom was a finalist for the 2019 Reuben Award for gag cartoonist of the year. He is the current chair of the Northwest Chapter of the National Cartoonist Society. Through his speakers bureau, Tom lectures internationally about cartoon art, including at Columbia University and the Day of Knowledge in Mexico City. His literary fiction has been short-listed for the Disquiet International Literary Prize, and he contributed a dozen essays to The New Yorker Encyclopedia of Cartoons.

Tom has been awarded writing residencies at the Orchard Project Episodic Lab in screenwriting and the Berkeley Repertory Theater Ground Floor in playwrighting. He attended NYU Graduate Film School, where he co-created films that played at Cannes, Sundance and Tribeca. He graduated cum laude from Yale, where he received the Betts Prize for his writing, while also drawing and editing cartoons for the Yale Herald. Tom has been profiled by NPR, the San Francisco Chronicle, and the Huffington Post. He lives in Portland, Oregon with his wife, kid, and cat.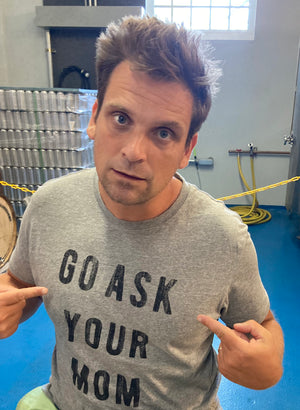 Trevor Hoey
Trevor Hoey is currently the Operations Director at Cartoonstock. He sold his first New Yorker cartoon in 2007 and has worked at both the Cartoonbank and Condé Nast. He has secured rights and negotiated contracts from artists and photographers representing brands such as Vogue, Vanity Fair, WIRED, The New Yorker and Golf Digest.