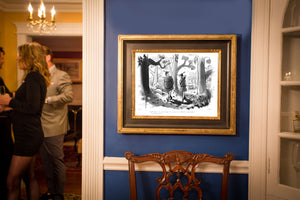 About Us
It might very well be an understatement to say that Curated Cartoons LLC is the most dedicated fan of original cartoon art published in the New Yorker Magazine that has ever walked the planet.  We simply love the stuff; we love the drawings, we love the humor, we love the sheer simplicity of it.  But most of all, we love offering it to you, so that you can enjoy this novel art form in its original state, displayed in your home or office for years to come.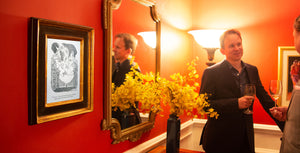 "Living Room Worthy"
Unlike many forms of comic and cartoon art, original New Yorker cartoon art is living room worthy.  This isn't just man-cave stuff, friends.  Each piece bears the sophistication and insight that've been the hallmarks of the New Yorker Magazine for nearly a hundred years.  New Yorker cartoons aren't just funny – they're smart funny.  And they're exceedingly rare.  Only a chosen few cartoons make it to the pages of the New Yorker, and now only Curated Cartoons is your gateway to acquire these one-of-a-kind works of art.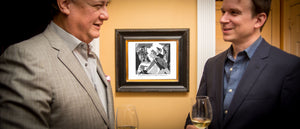 Hundreds of Original Published Cartoons
Curated Cartoons represents dozens of New Yorker cartoonists or their estates.  We constantly scour auctions, antique stores, flea markets, and conventions so that you don't have to.  Our gallery features hundreds of original published cartoons and we're constantly working to bring you more.
The Boss
Curated Cartoons is the brainchild of Beth Lawler, a lifelong devotee of the New Yorker Magazine and its cartoons. Beth is an active competitor in the New Yorker's weekly Cartoon Caption Contest (she's actually won the thing once and placed a couple of times too!) and manages a Facebook group  devoted to the contest and the cartoons in general. In addition, Beth co-hosts a weekly podcast devoted to New Yorker cartoons which features live interviews with New Yorker cartoonists (past and present) and other interesting folks involved in New Yorker humor. When Beth isn't neck-deep in New Yorker cartoons, she works as a bankruptcy litigation paralegal.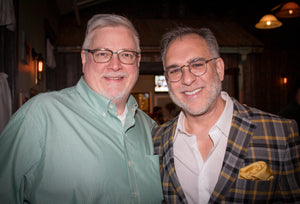 The Experts
Beth relies on Andrew Pincus (right) for curating, legal services, technical art stuff, and promotions.  Andrew is an attorney and an avid collector of original comic, cartoon, and illustration art for more than three decades.  He's belly-up delighted to share the breadth of his experience with Curated Cartoons and to bring you the best-of-the-best original, published, New Yorker Cartoons.
Beth is equally grateful to Dennis Queally (left) for electronic and digital marketing assistance and his vast experience in the comic and cartoon medium.  Dennis is a long-time dealer and collector comics and collectible comic publications and has more than twenty years' experience in email, electronic, and digital marketing.